How many times have I been out and about, wondered what cool birds might be around, and fired up BirdsEye NA on my iPhone to see what's running across the eBird wire? It's a rhetorical question. But seriously, after I find a hotspot on the app's map, I then need to track down that location in one of two places: either the native Apple Maps, or the Google Maps app. Regardless of which I choose, I still have to search, find, and navigate to that spot outside of the BirdsEye NA app, which becomes particularly painful when I'm evaluating many different birding options at once.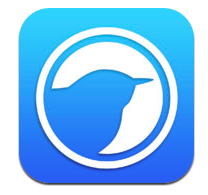 Enter the new Hotspots app by Nemesis Code (name sound familiar??) and published by Birds in the Hand (birdseyebirding.com). Not only does this cheap app (4.99 in the iTunes App Store link) seamlessly connect your favorite mapping application (Apple, Google, Waze and TomTom are currently supported) with the BirdsEye app so you can immediately navigate to that first record of Bristle-thighed Curlew in a future farm field near you. Add to that a built-in weather app and you've got yourself not only an accessory program, but a full-fledged birding planner.
I think it's safe to say I won't be opening BirdEye NA on its own as much as I used to… the Hotspots app is my new Go-To for 21st Century birding.
Disclosure: I received a copy of the Hotspots app to review, free of charge.
Full disclosure: After careful consideration, I'm going to send Nemesis Code 4.99 for it because IT ROCKS.